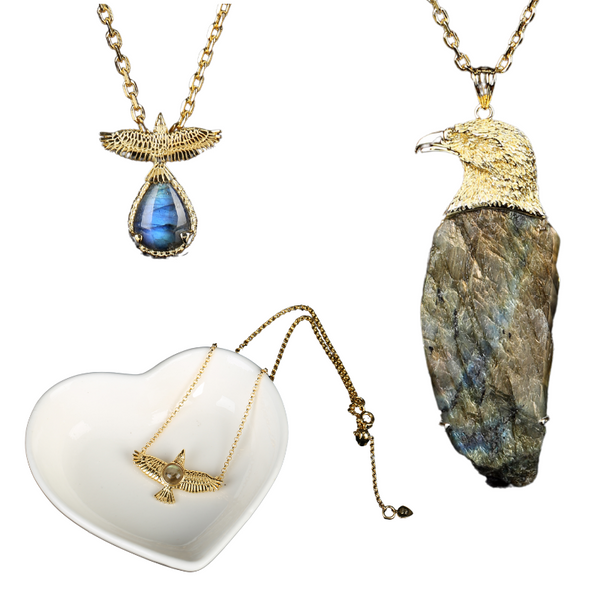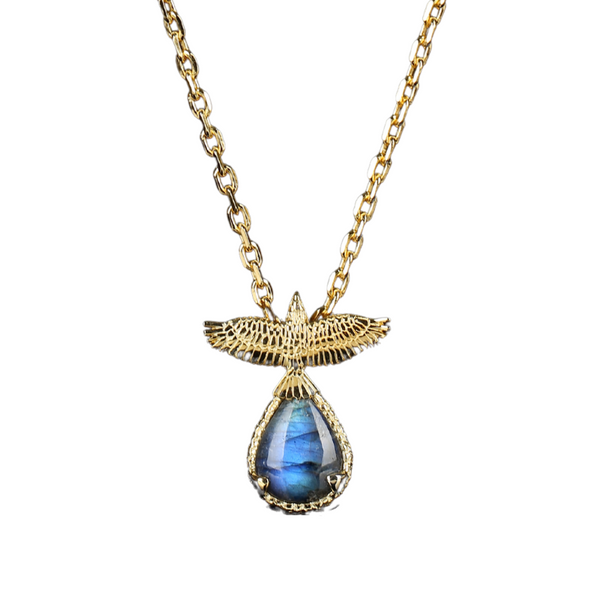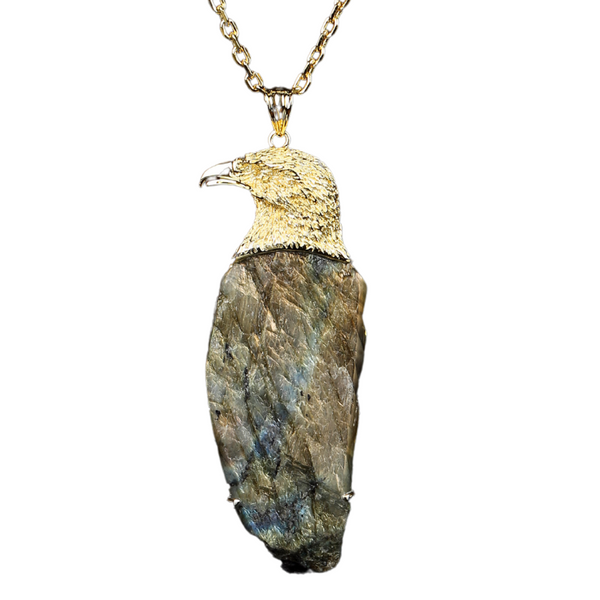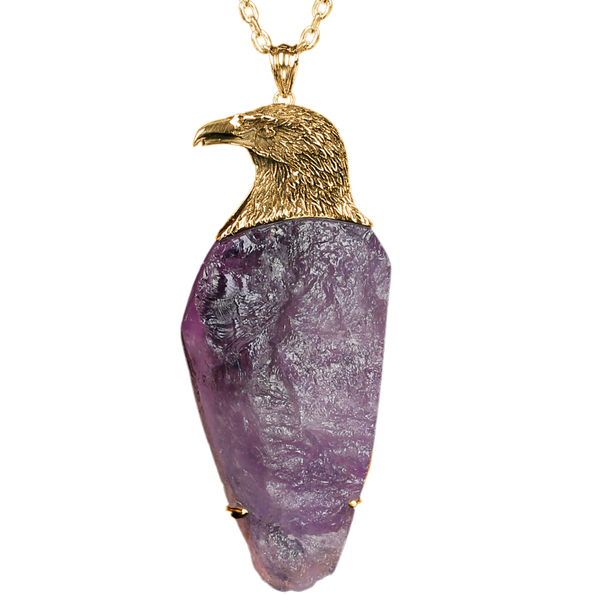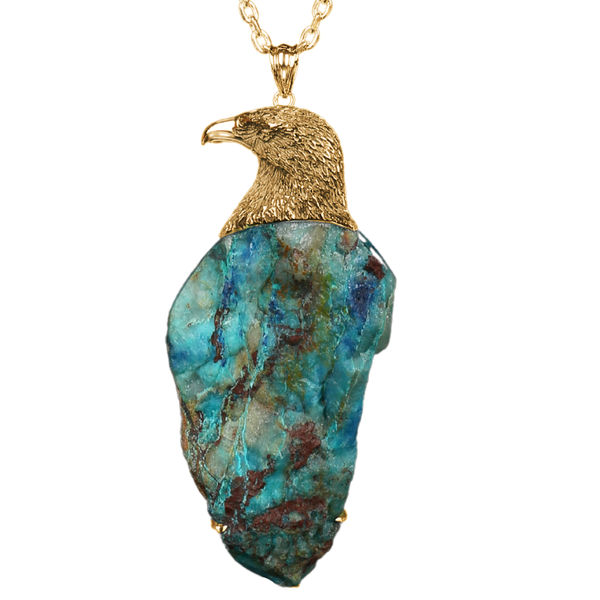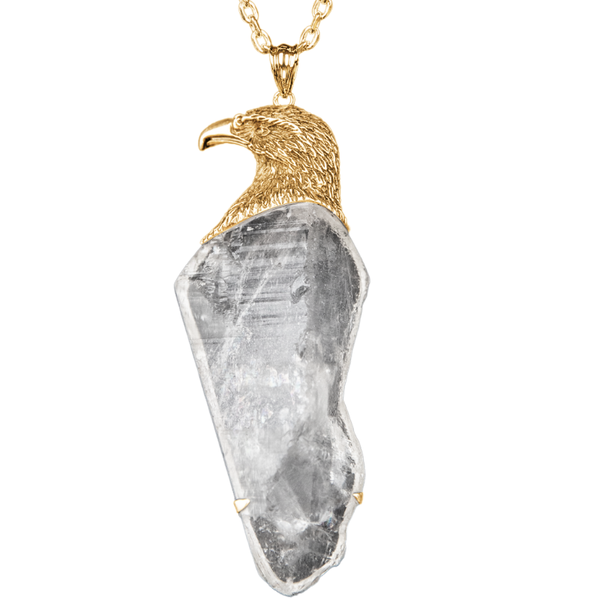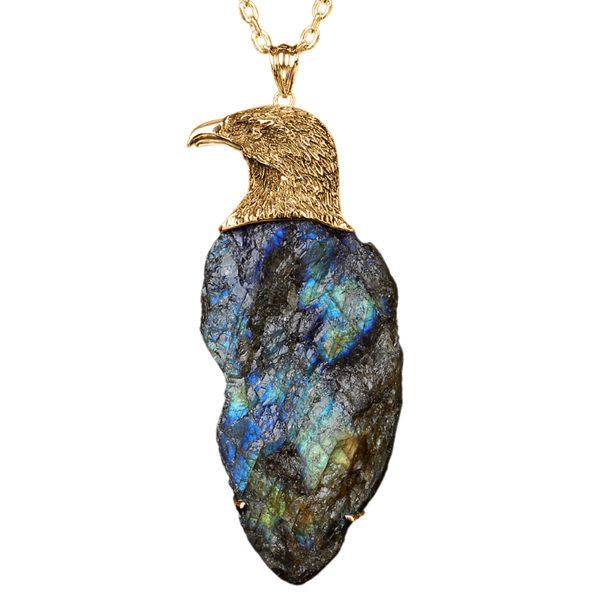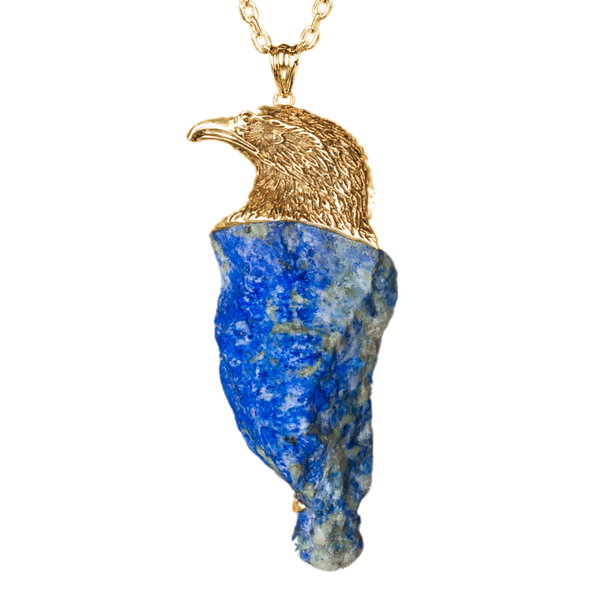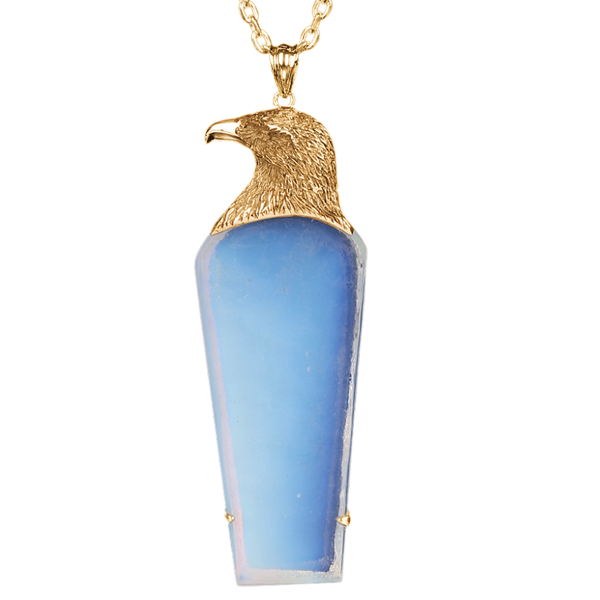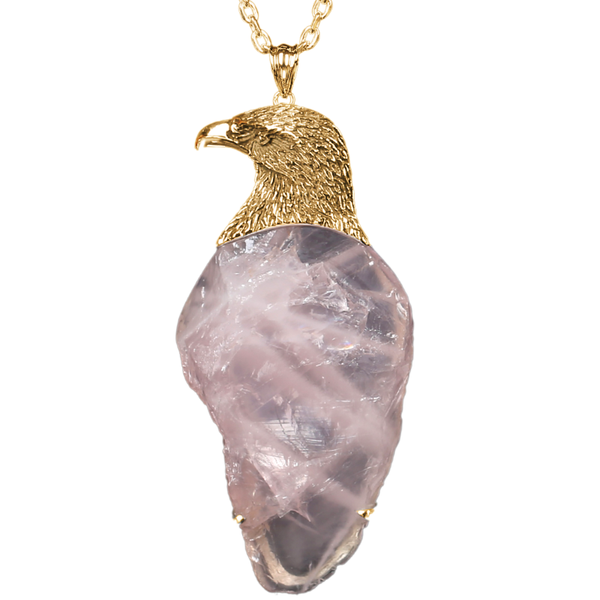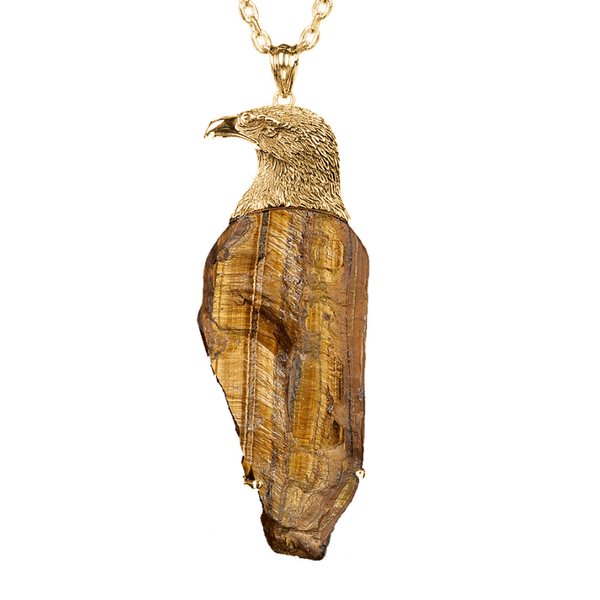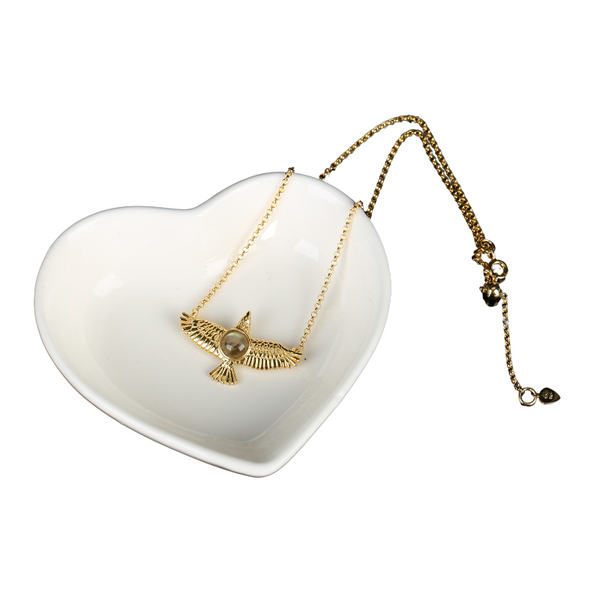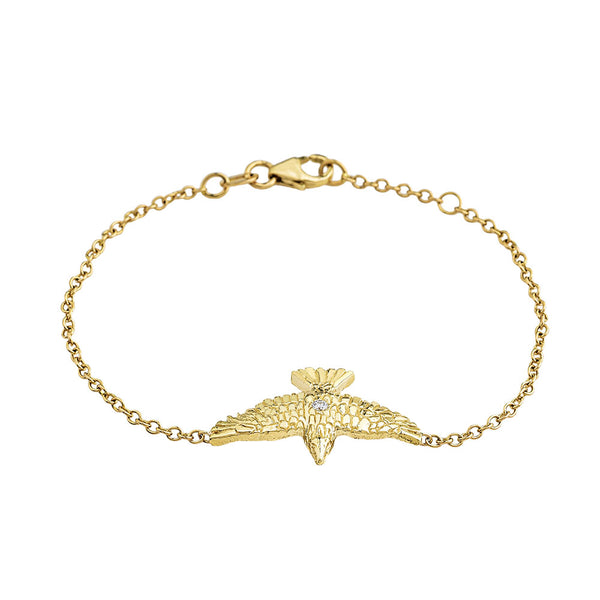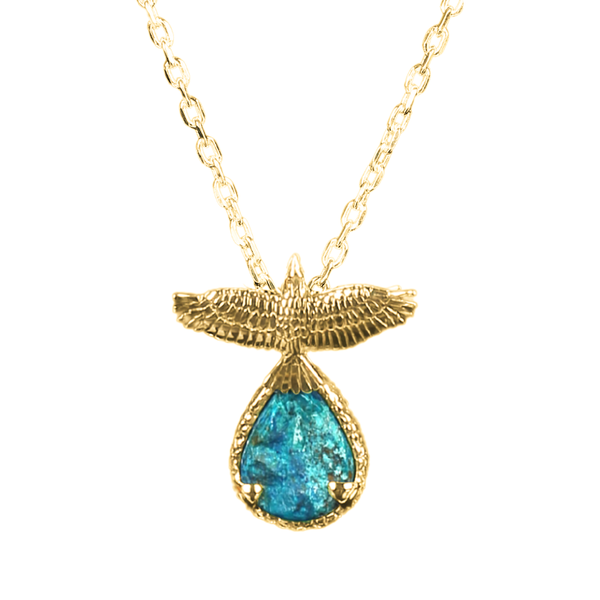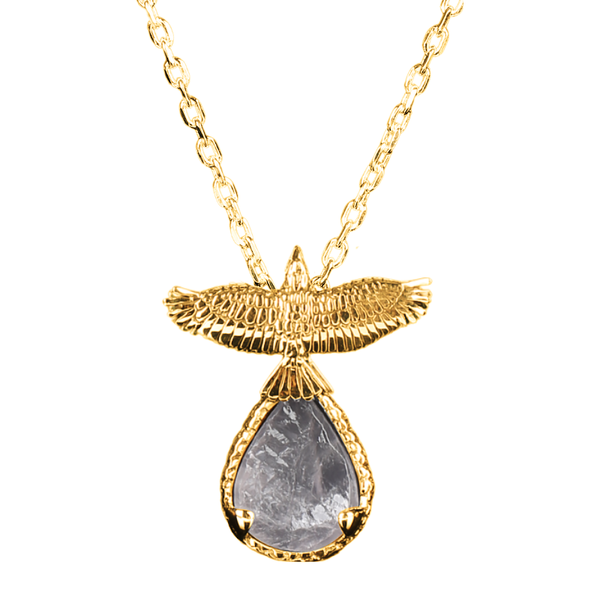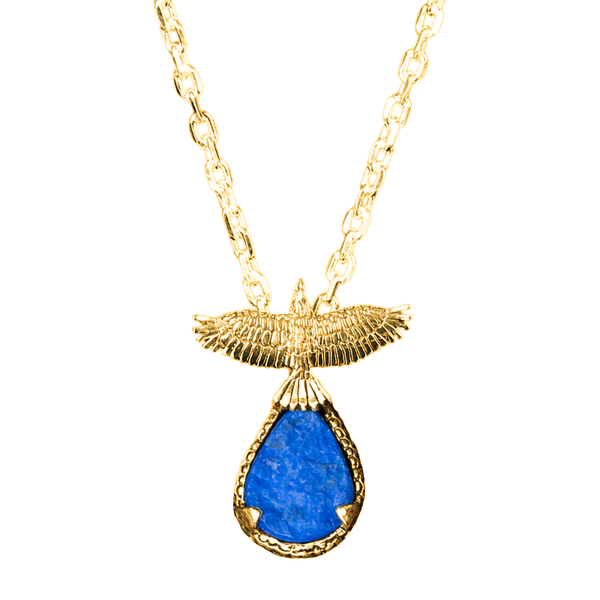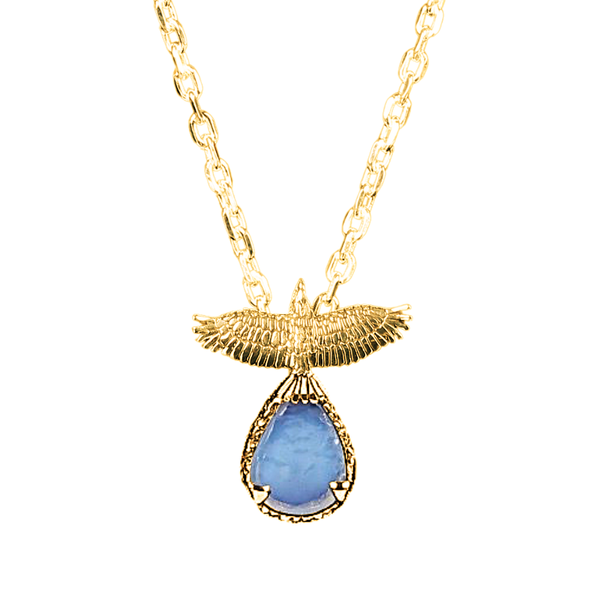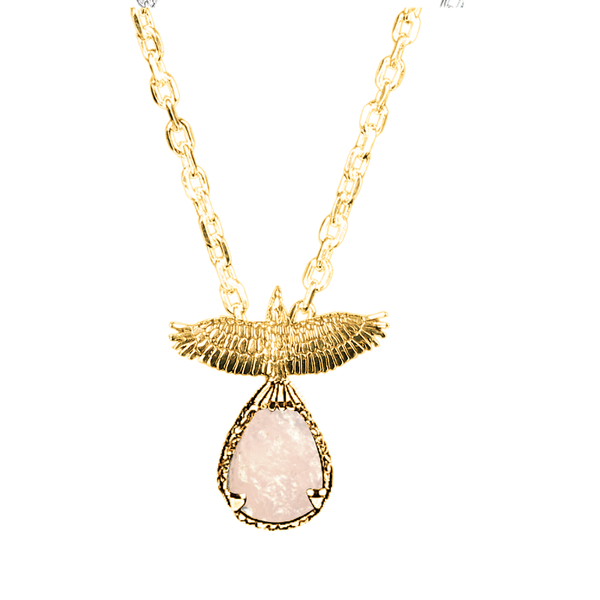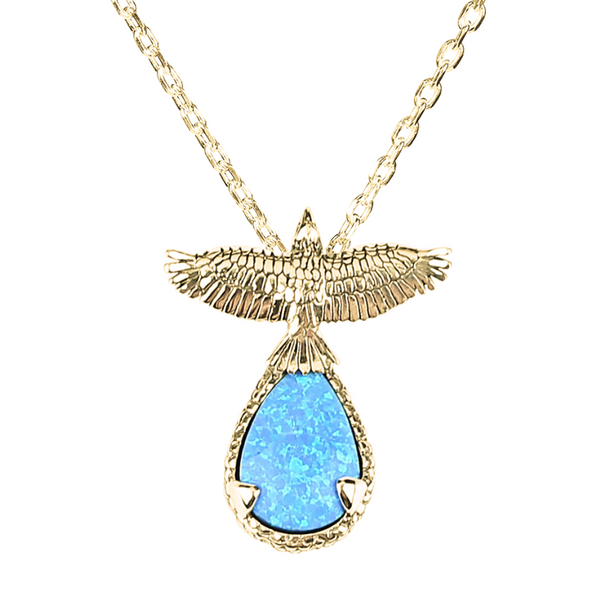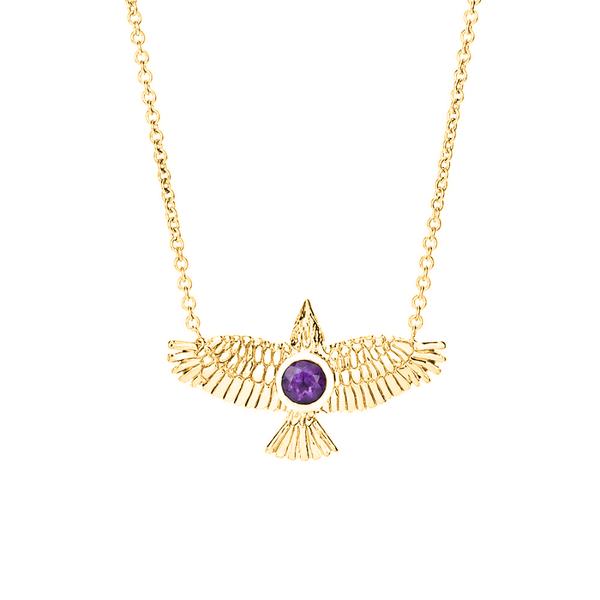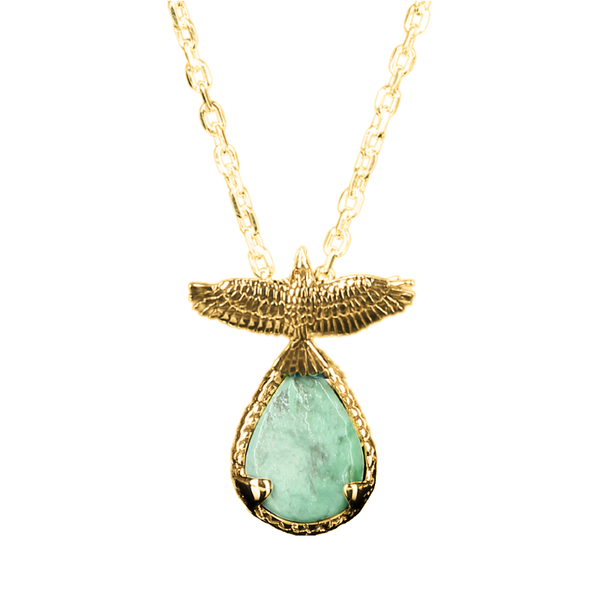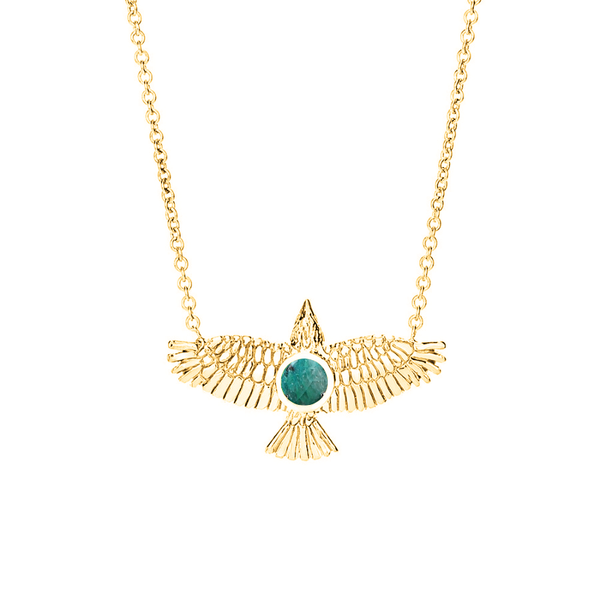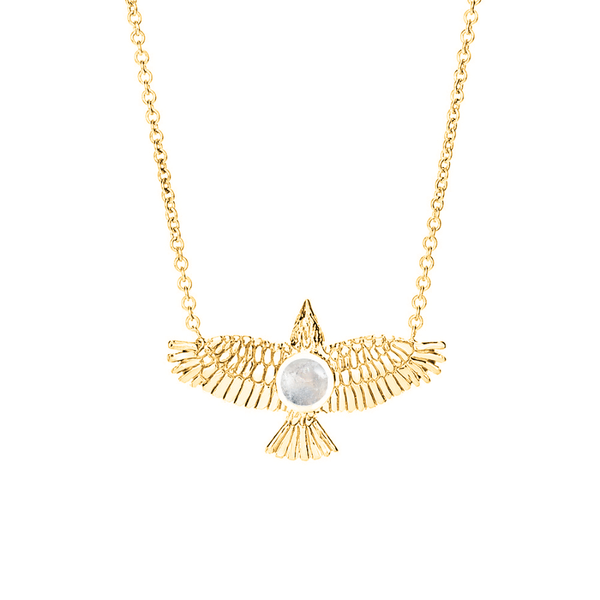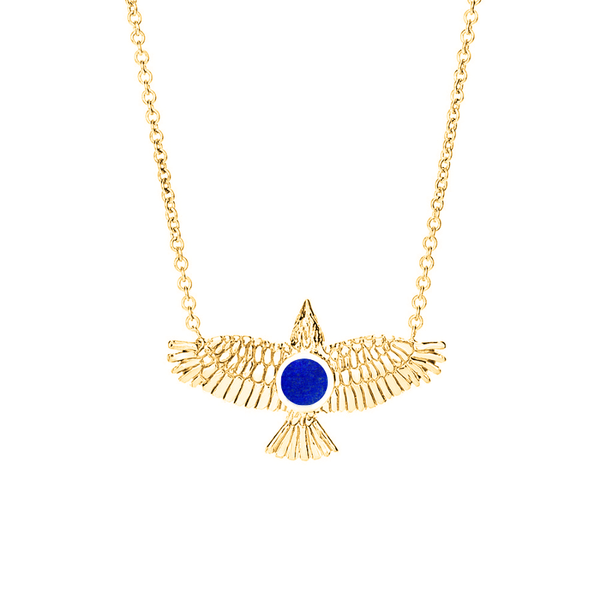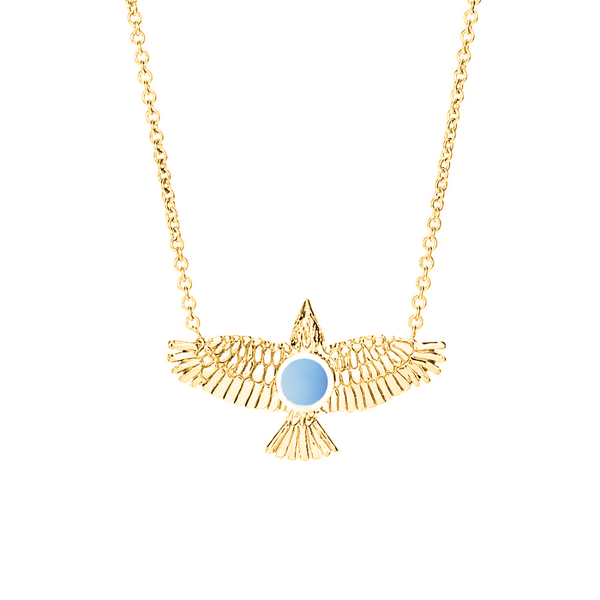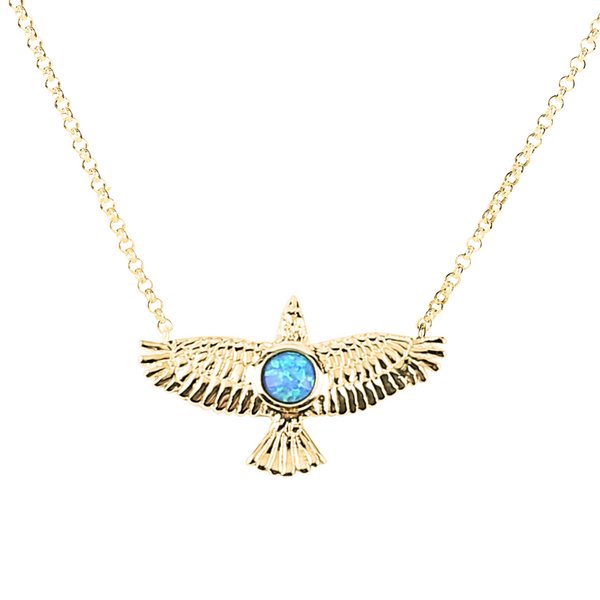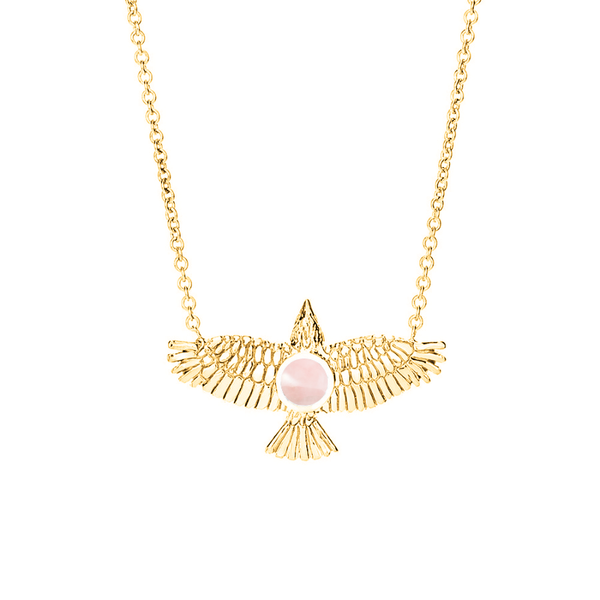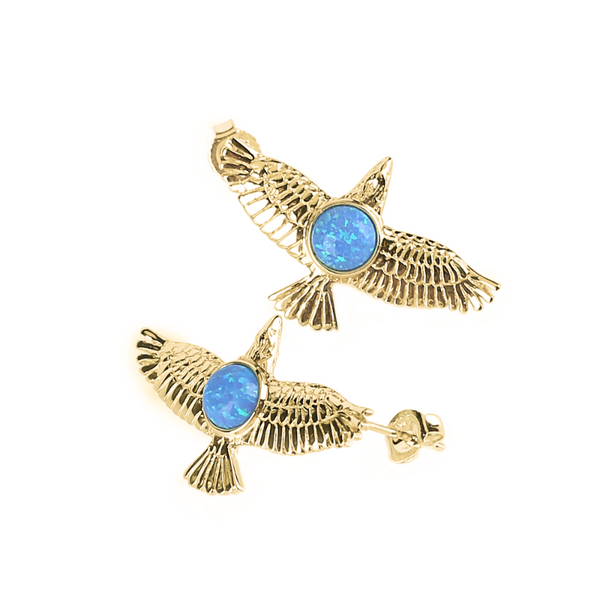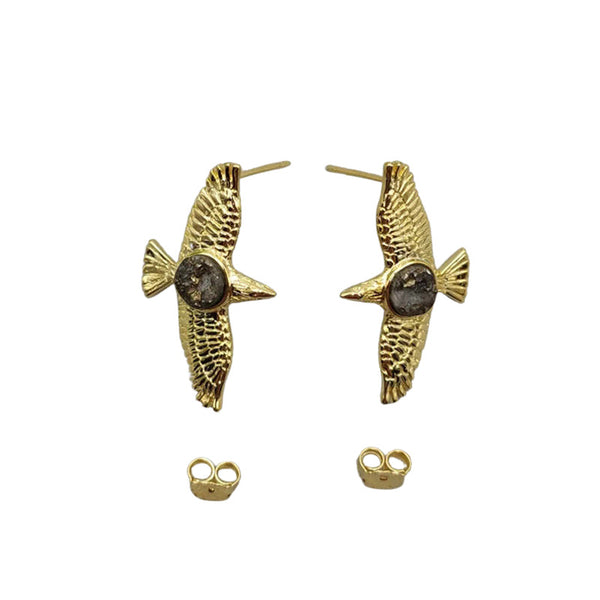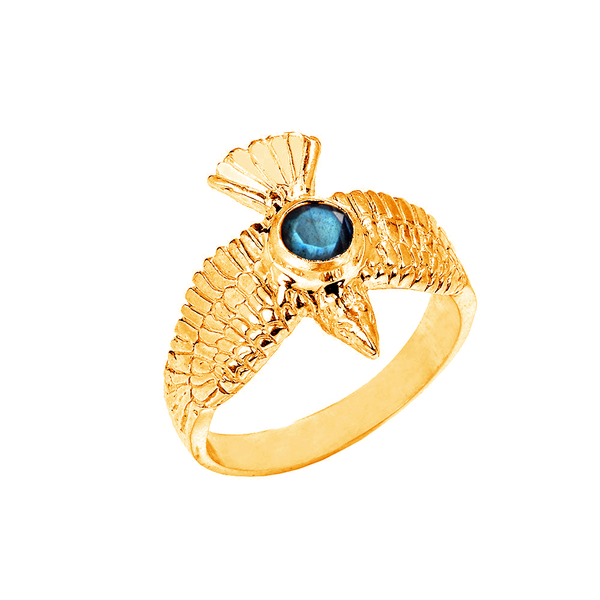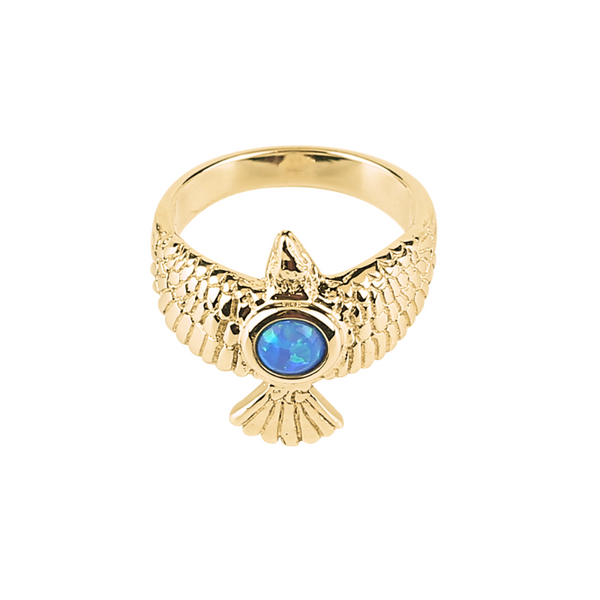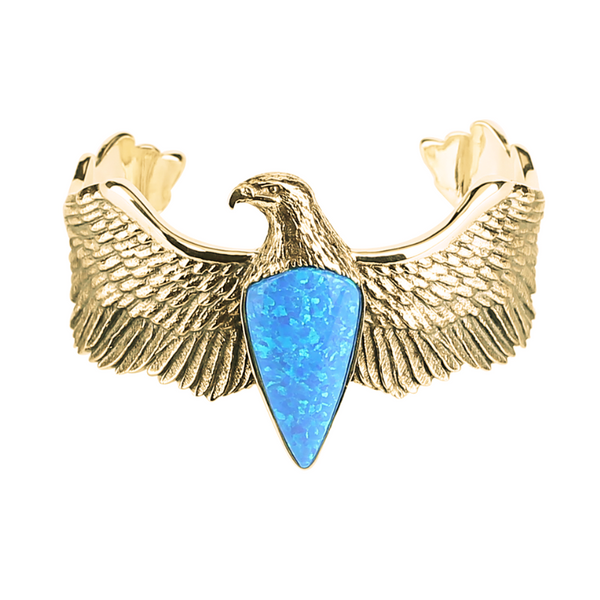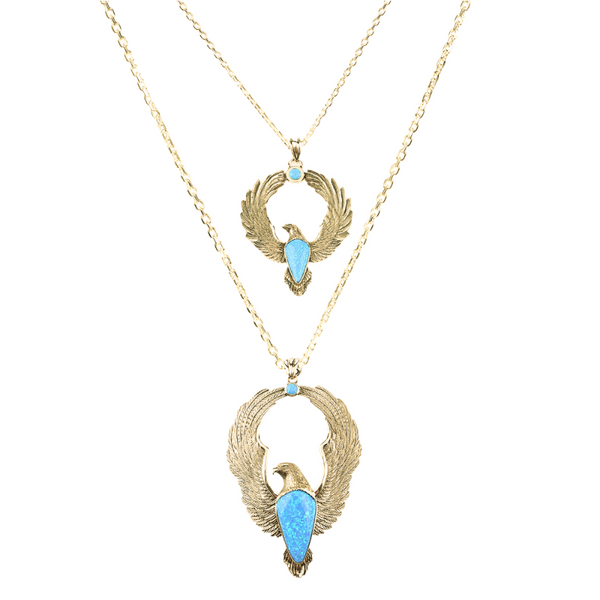 NOTE: All Gold Winged Ones are made-to-order and therefore may take 4-6 weeks to ship.
Our Winged Ones collection is now available in a 14k Gold, featuring our trademark designs:

The Visionary: Featuring a 4-inch stone and 26-inch chain, this is our largest and boldest piece. 
The SunDancer: Its teardrop-shaped body features a two-inch stone and it comes with a 16-inch chain. 

The DreamWeaver: Available as an adjustable choker that rests on the throat chakra or stud earrings, this simple and dainty Eagle design sparks gentle magic.
Order the complete set of three pendants and a 20% discount will be automatically applied at checkout. 
These custom orders are accompanied by a one-on-one activation ceremony with Parashakti either in-person or on the phone. 

In-person activation ceremonies are available in: Los Angeles, New York, Costa Rica, and Israel. 
Contact us to schedule your ceremony or simply reply to your confirmation email.


Activation Blessing Ceremony (ABC)
ABC is in divine timing of the completion of your blessed attire & has a 30 day time period in which you are invited to receive this session. This expires after the 30 day mark. We have a 24 hour cancellation policy. Clients will be charged a fee should they need to cancel within 24 hours of appointment.