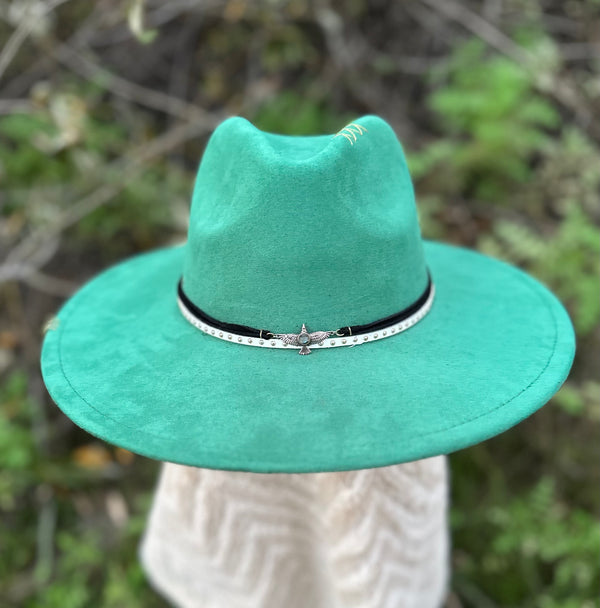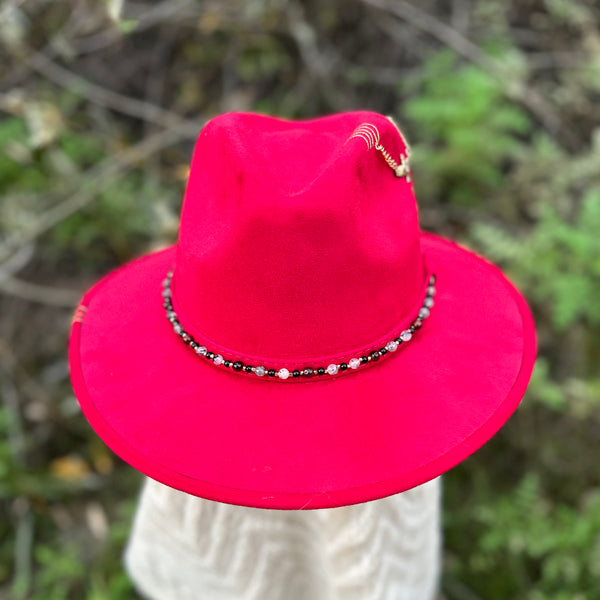 Introducing "Skyward," our exquisite collection of Winged Ones ceremonial handcrafted hats made of 100% Peruvian Alpaca wool. These sacred creations embody the Spirit of soaring, offering blessings of both aesthetic beauty and ancient wisdom for modern wear.

Designed with meticulous care, each Skyward hat serves as a guardian for your vision, inviting you to spread wings to new heights while providing protection on your journey of great flight. Immerse yourself in the majesty of Skyward and experience the transformative dance of life that arises when artistry and purpose unite in harmony.


Meet the Designer
Stacia Siroonian is an artist and healing practitioner, and her work in both spheres go hand-in-hand. Her inspiration to begin designing hats came while she was in Peru, after spending time with plant medicine in the Amazon jungle. She was continuously guided to these alpaca hats and loved the way they felt, but she thought they were so plain. She got the idea to take a box of them home and adorn them.
Her hats have been a labor of love and have been a key to open new doorways, new friendships and new collaborations. They are pieces of wearable art, all adorned with unique crystals, symbolism, and intentions. She learned the importance of a powerful hat, to cover your crown, to feel protected and empowered. Stacia is also a yoga instructor, reiki practitioner, kambo facilitator, and holds group medicine ceremonies.