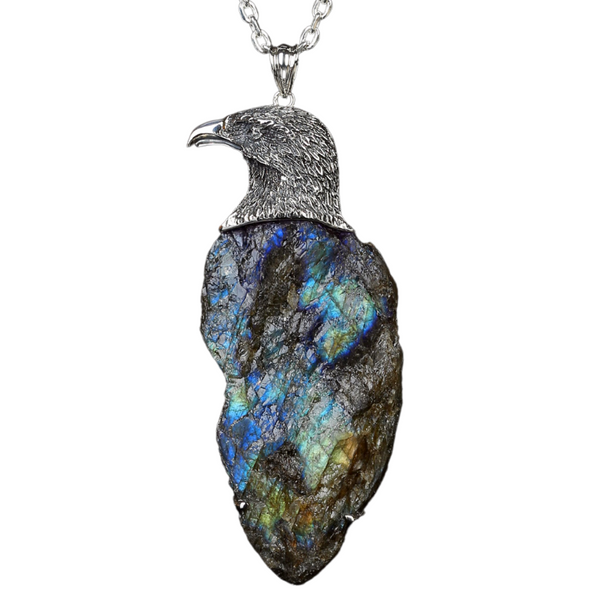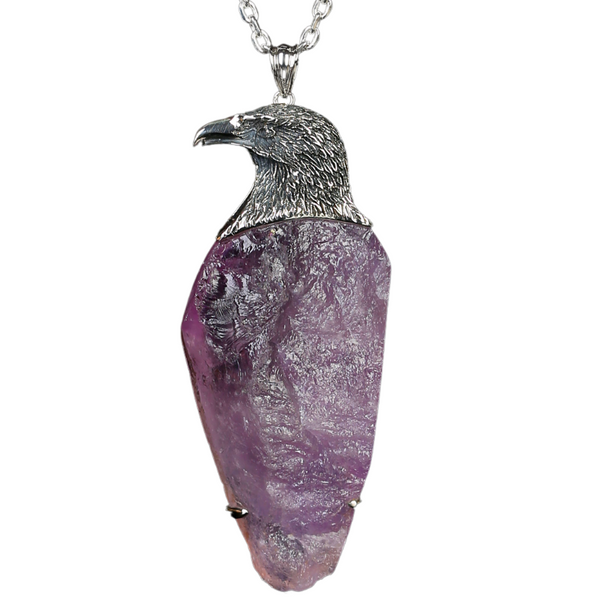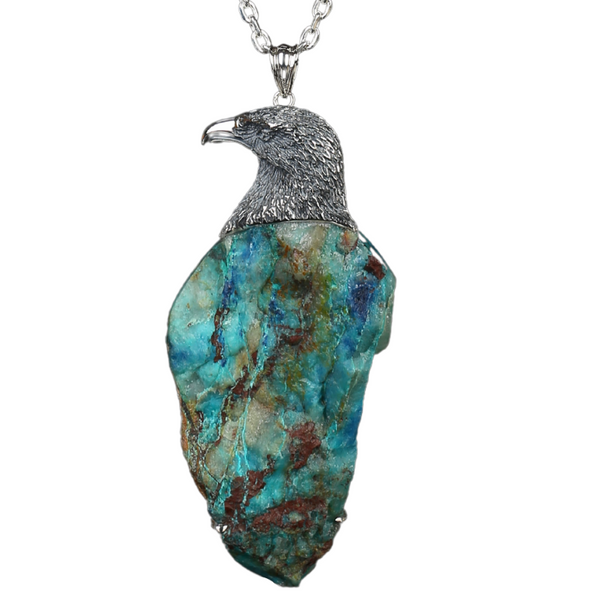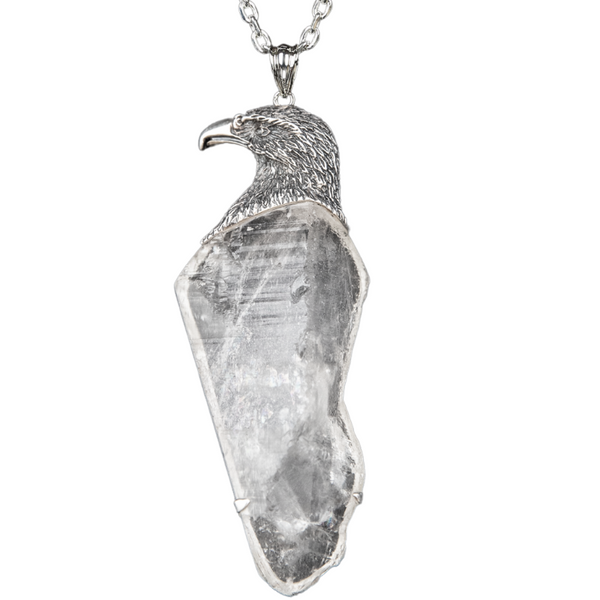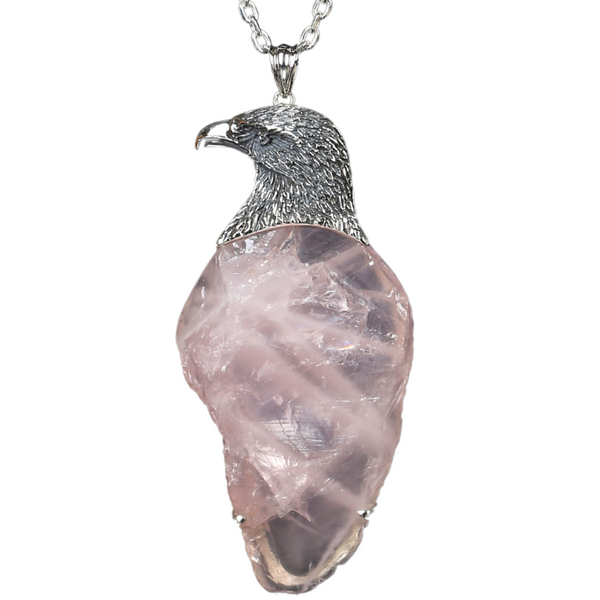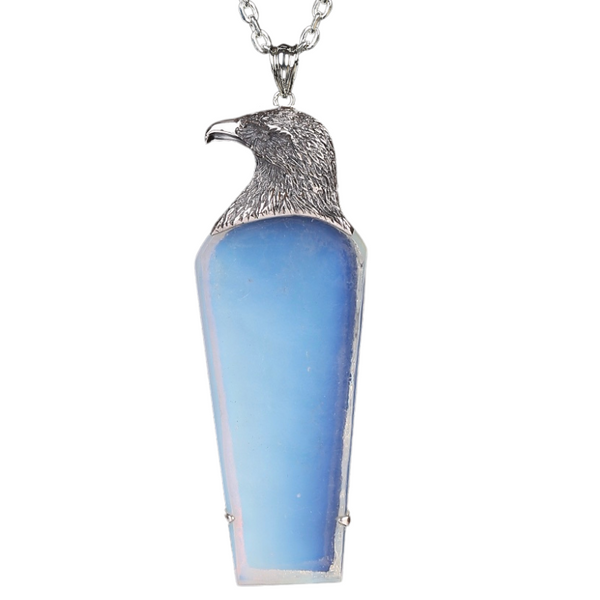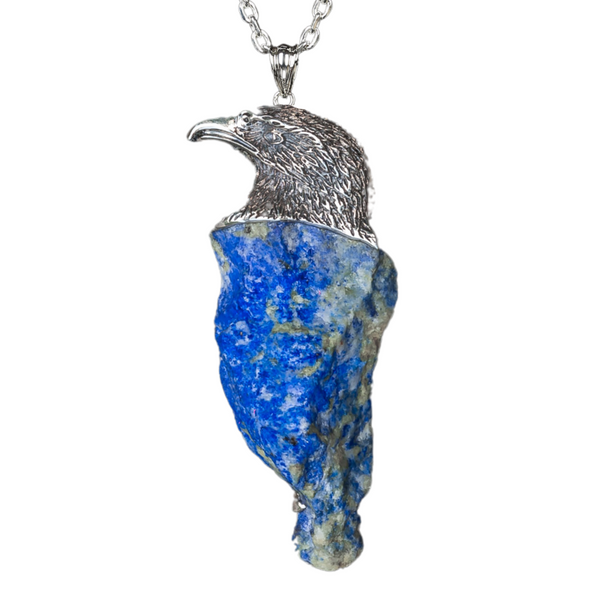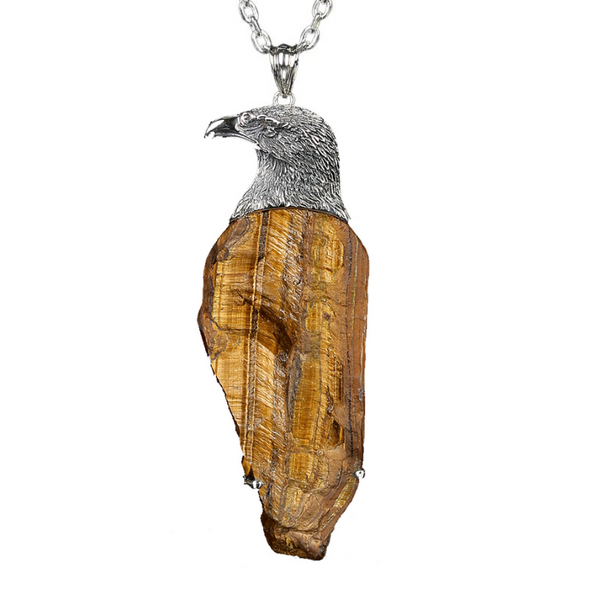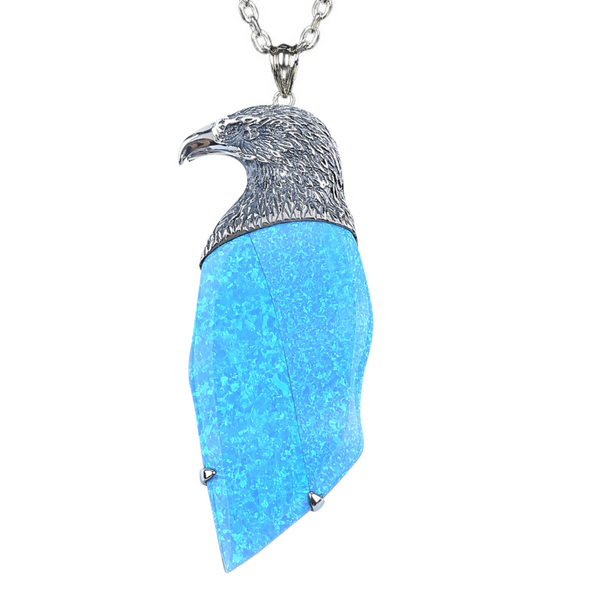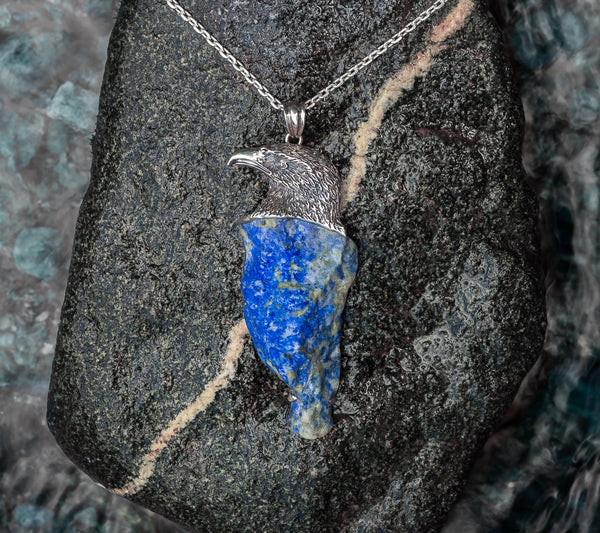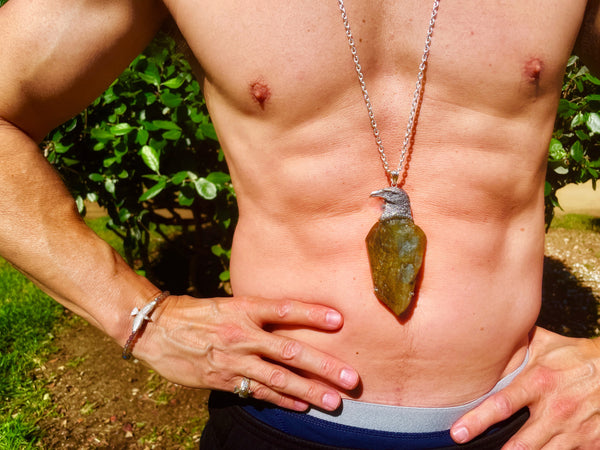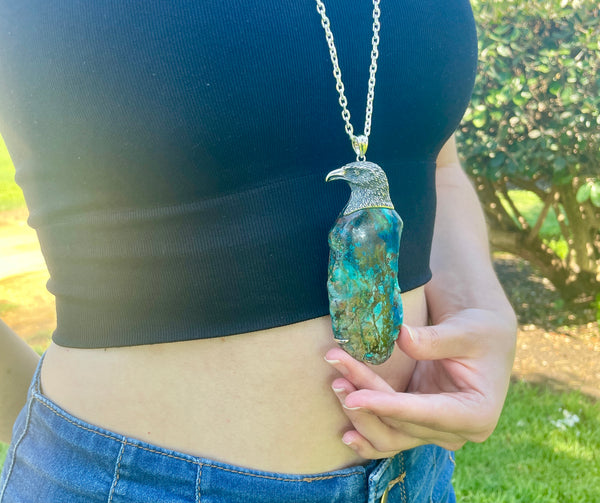 A Visionary is an individual who plans for the future with imaginative and insightful solutions.
This stunning pendant comes with:
The Soul Path 10 day online activation program (consisting of guided meditations, Eagle Medicine teachings, and stone education) 

Medicine Bundle altar box



The Guidepost

 

journal companion
Link to watch the

 

Dance of Liberation

 

documentary on YouTube 
Pendant is sterling silver with an approximately 4" stone. Sterling silver chain included. Gold finish is available at an additional cost. If you'd like to inquire about receiving your pendant in gold, please contact us directly.
The Visionary is our most popular design. This strikingly bold piece fills its wearer with confidence, courage, and the capability to take on their intention. When you choose The Visionary as your East Gate companion, you acknowledge your need for solidarity.
With its substantial weight and presence, The Visionary will allow you, as its wearer, to feel grounded. If grounding and stability are what you seek to get you through your transitionary period, this is the sacred jewelry for you.
Why have we coined this majestic model The Visionary? A "visionary" is someone who steps into their soul's calling, purpose, or mission. They may enter a dream state to connect to that calling, allowing them to fully realize the path ahead. Quite simply, they have a "vision" for their future, and their desire is for The East Gate to guide them into that future — with the sacred jewelry that is The Visionary by their side.
To discover which stone can best accompany you (and The Visionary) on your meaningful question to enlightenment, view our Wisdom Index.
The Visionary Prayer: "May the Visionary inside of you have Wings to fly to its highest peak."