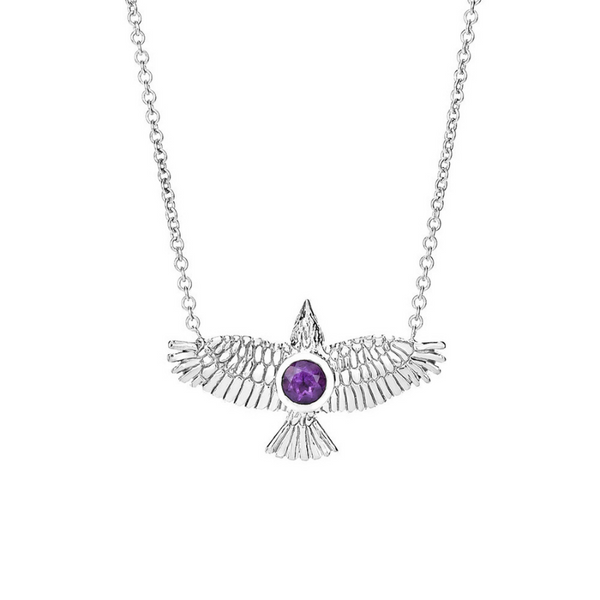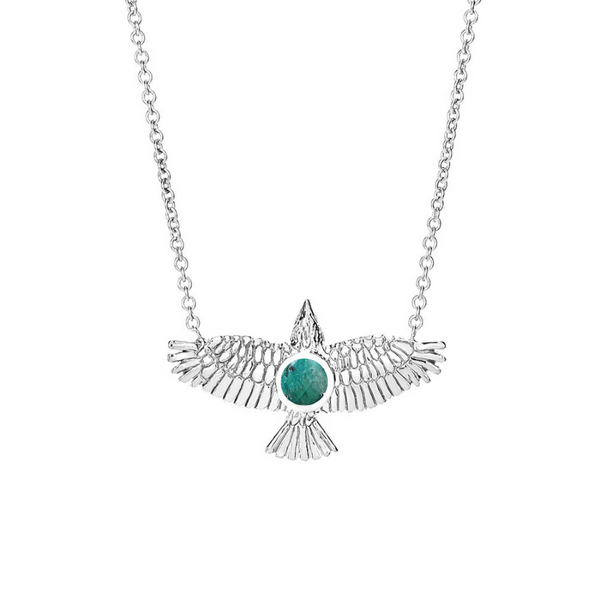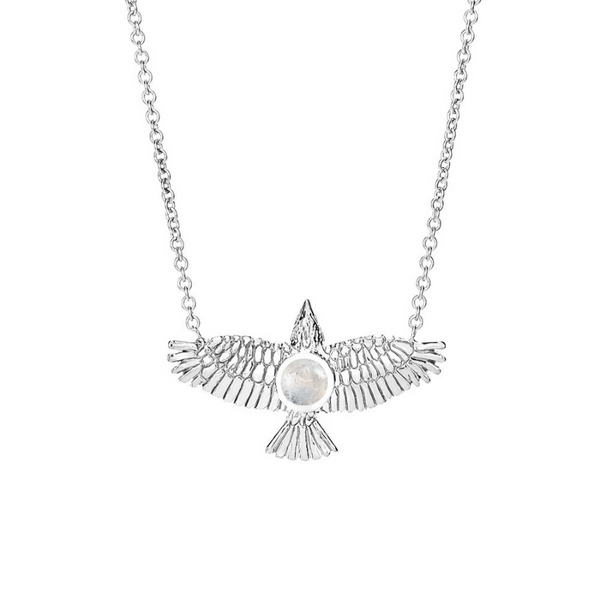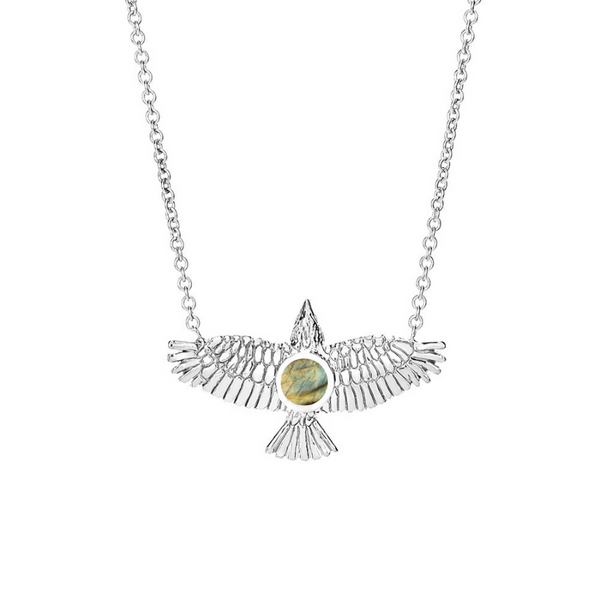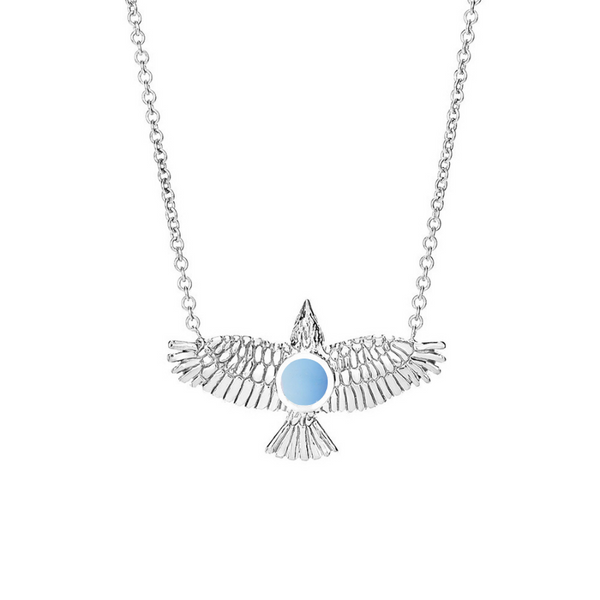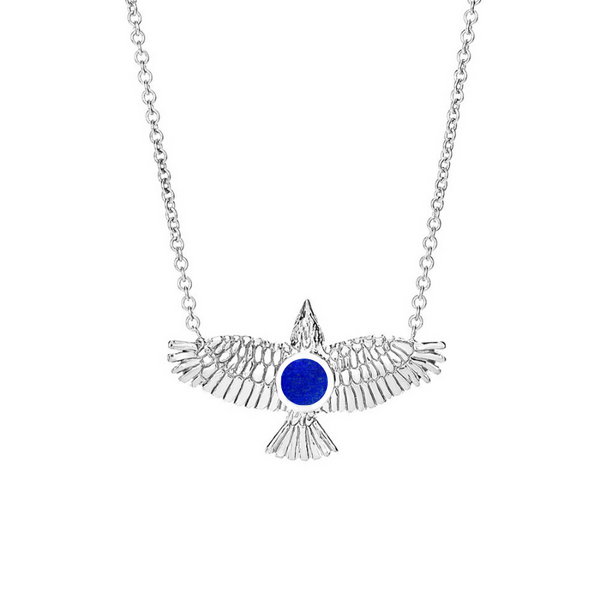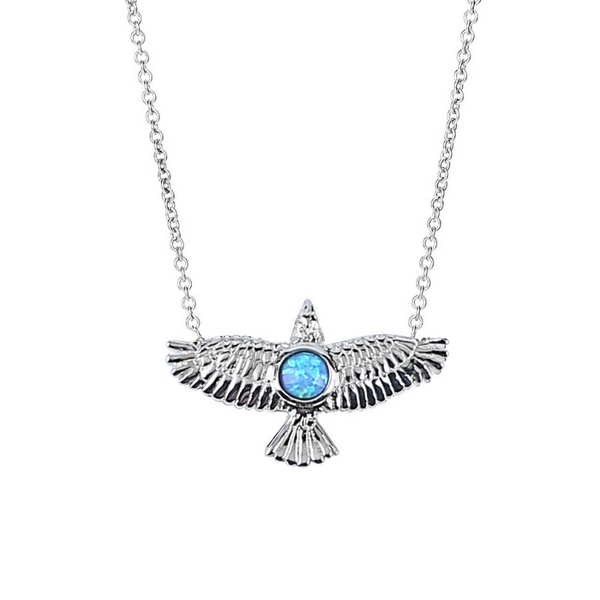 A DreamWeaver is one who weaves their dreams into action, connecting their spiritual desires to real-life manifestations of healing and growth.
This stunning pendant comes with:
The Soul Path 10 day online activation program (consisting of guided meditations, Eagle Medicine teachings, and stone education)

Medicine Bundle altar box



The Guidepost

 

journal companion
Link to watch the

 

Dance of Liberation

 

documentary on YouTube
Gold finish is available at an additional cost. If you'd like to inquire about receiving your pendant in gold, please contact us directly.
Unlike the other pendants in our Winged Ones collection, the DreamWeaver is unique for its length. The choker-style necklace allows the Eagle to rest directly on the throat chakra. This allows its wearer to embrace open communication and freedom of expression.
This DreamWeaver represents a commitment to weaving your East Gate practice into everyday life. It is a promise to bring the visions of Eagle Medicine from your subconscious (where dreams lie) and into your conscious, where they become actionable moments.
To discover which stone can best accompany you on your meaningful quest to enlightenment, view our Wisdom Index.
The DreamWeaver prayer: "Weave these dreams into action, and watch as your inner Wings manifest into outer freedom of Spirit."