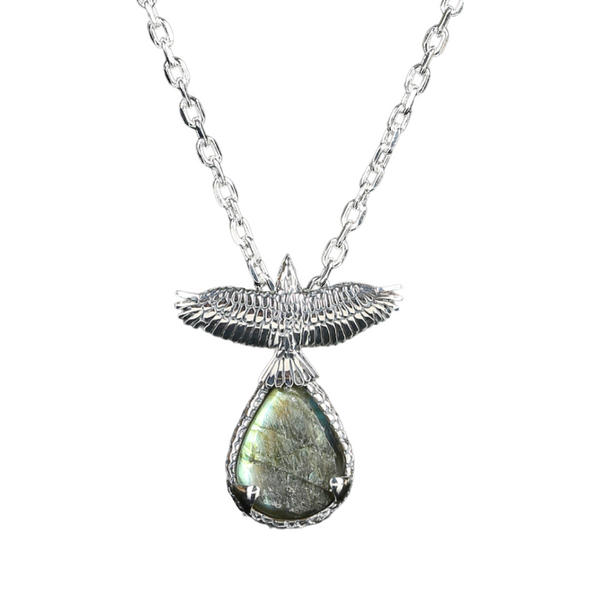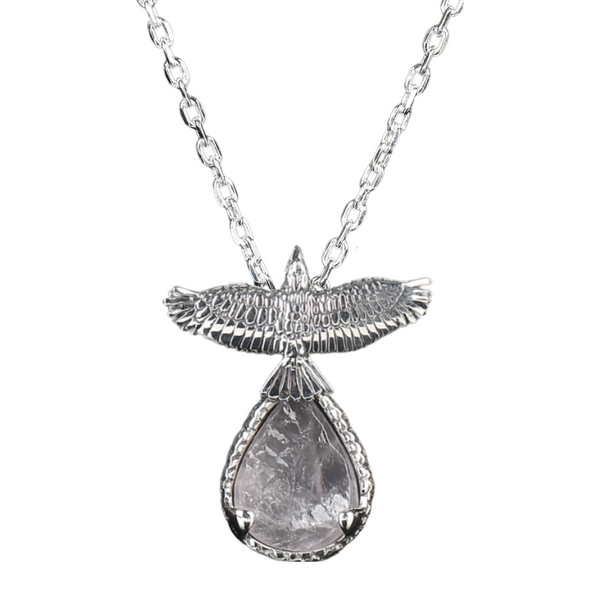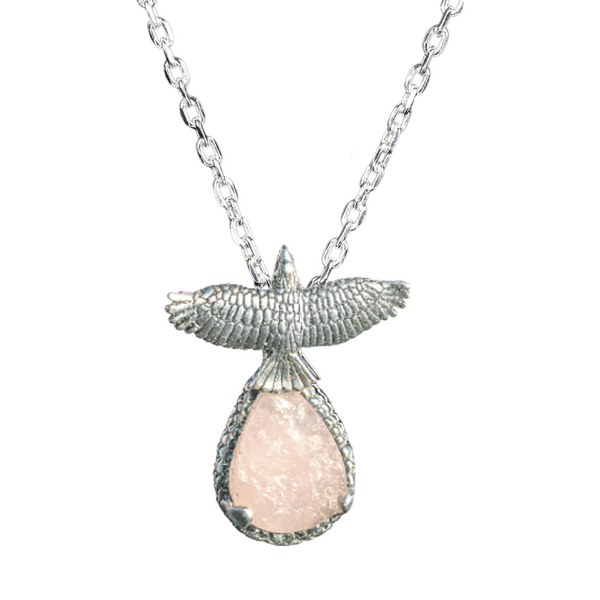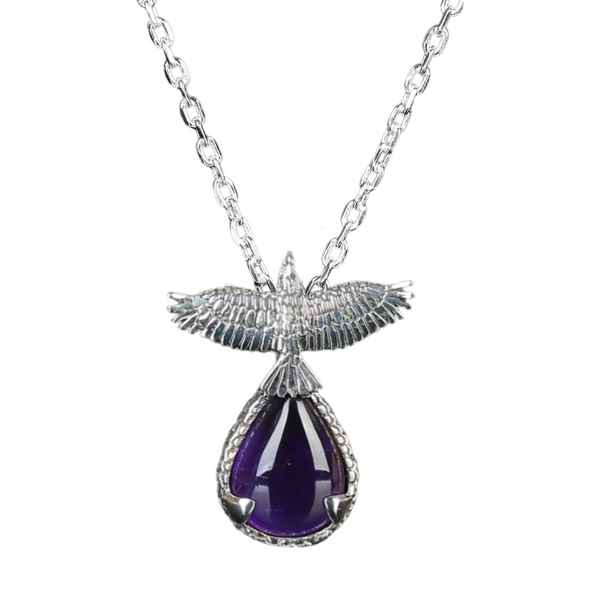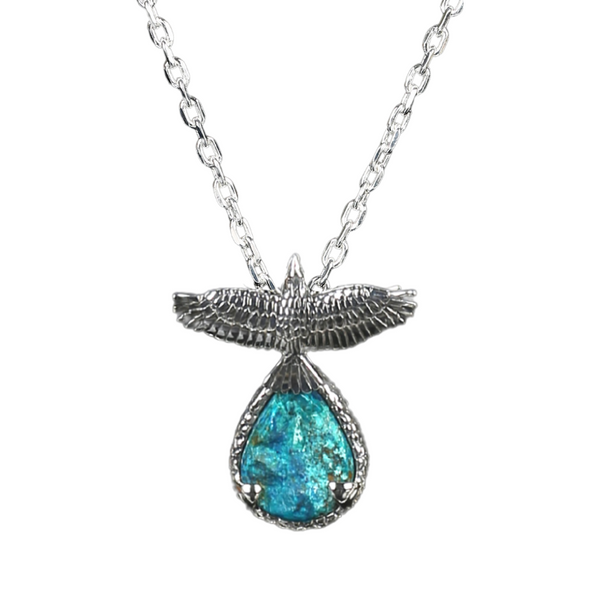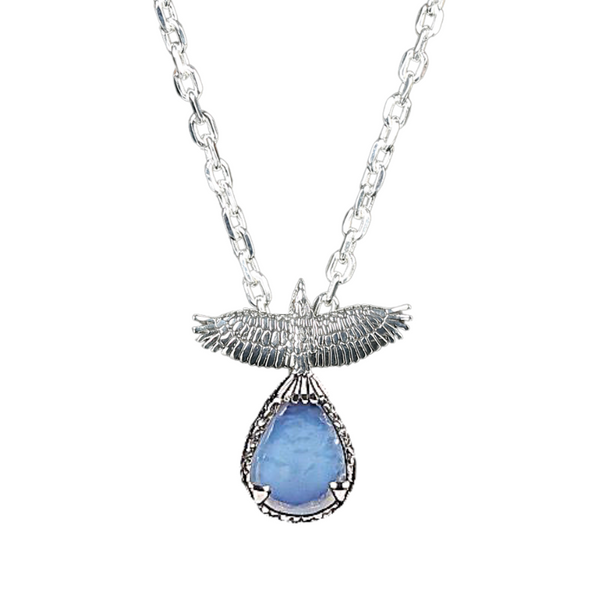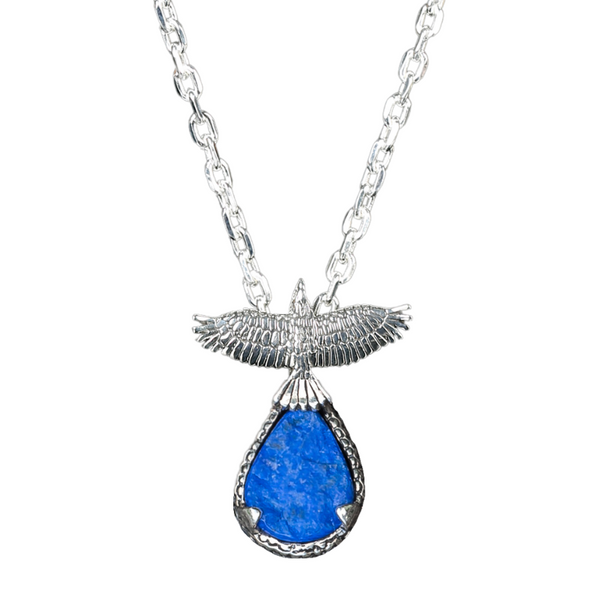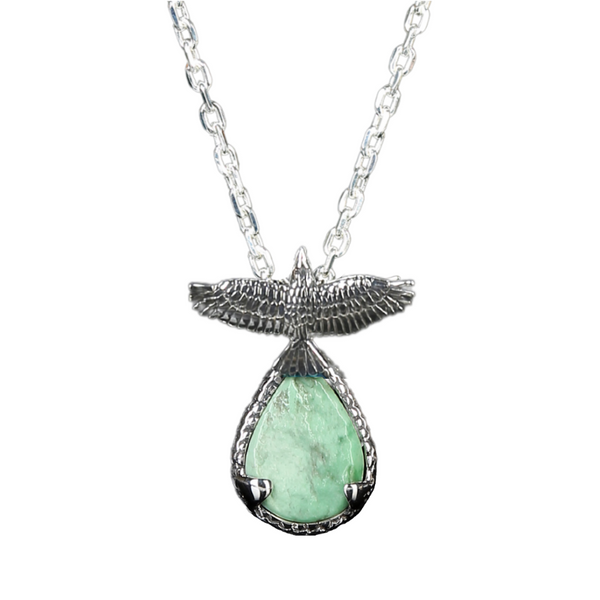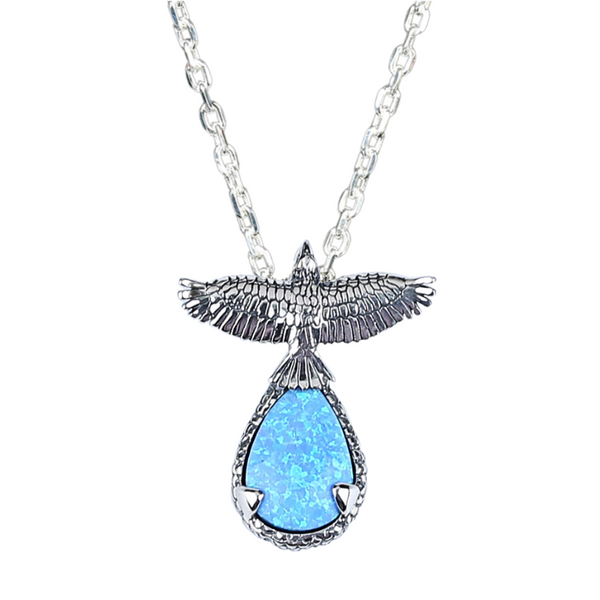 A SunDancer is one who moves their body rhythmically, without inhibition, in order to illuminate their path ahead.
This stunning pendant comes with:
The Soul Path 

10 day

online activation program (consisting of guided meditations, Eagle Medicine teachings, and stone education)

Medicine Bundle altar box



The Guidepost journal companion
Link to watch the Dance of Liberation documentary on YouTube
Pendant is sterling silver and approximately 2" in height (including body and stone). Sterling silver chain included. Gold finish is available at an additional cost. If you'd like to inquire about receiving your pendant in gold, please contact us directly.
As The East Gate experience guides you to a new beginning, you may be feeling like your journey is less about certainty and more about seeing where the wind takes you. That's where the SunDancer comes in. This sacred jewelry design is representative of the Eagle's reputation as the only bird that can fly so close to the sun, suggesting it is the creature most connected to the Heavens.
The Eagle's ability to soar so high above the ground, and so near to the Sun, allows it to illuminate the path ahead as it goes, and get a clear view of the landscape below.
When you choose the SunDancer to accompany you on your East Gate journey, you too will embody this high-flying power of the Eagle, illuminating your path of Higher Vision as you go along. Your freedom to soar higher than your surroundings will provide you with freedom of clarity and expression.
Once you reach a point of peace and illumination upon completing your East Gate experience with the SunDancer as your sacred jewelry piece, you too will be able to more accurately assess the landscape ahead and below.
To discover which stone can best accompany you on your meaningful quest to enlightenment, view our Wisdom Index.
The SunDancer Prayer: "May you soar to infinite heights, supported by the medicine of the Sun, and receive clarity, peace, and wisdom."